Limestone Tiles
The diversity of limestone means that there is a huge range of colours and finishes to choose from. Seagrass Tumbled Limestone is bursting with fossils, revealing the secrets of its formation over millions of years. Black Soho Limestone is dark and dramatic, a beautiful feature floor. Dijon Limestone is hard-wearing and neutral, perfect for a busy family kitchen.
For period properties or cottages, the character of flagstone tiles with distressed edges and textured, weathered surface are ideal for creating the appearance of an original, timeworn floor. Umbrian Limestone and Worn Grey Limestone have a timeless beauty and a traditional finish emulating floors that have been laid for centuries.
Flooring
deVOL set up Floors of Stone Ltd back in 2007 supplying a wide selection of high quality flooring at highly competitive prices. We love natural flooring and so do our kitchen customers. Visit Floors of Stone to see the full range.
We use cookies on our website. If you continue without changing your settings, we'll assume that
you are happy to receive all cookies on the website. Please click here to view our Policy page.
X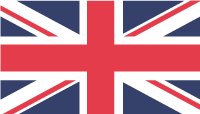 UK & Rest of World
Change to US & North America
© 2021 deVOL Kitchens.
Cotes Mill, Nottingham Road, Cotes,
Loughborough, LE12 5TL.