Marble Tiles
Once only seen in extravagant buildings, marble has now become a much more affordable option. Tumbled finishes offer an aged look and tiles such as Breccia Antiqued Marble recreate the appearance of a reclaimed stone floor. Parisian Chequer Marble is stylish and classic, made practical with a brushed surface. Traditional, polished finishes, such as the striking Torrente Polished Marble, are great for reflecting natural light throughout a room and offer the height of elegance for both walls and floors. Honed varieties, such as the Silver Shadow Honed Marble, offer a beautiful and practical solution for busy areas of the home.
Flooring
deVOL set up Floors of Stone Ltd back in 2007 supplying a wide selection of high quality flooring at highly competitive prices. We love natural flooring and so do our kitchen customers. Visit Floors of Stone to see the full range.
We use cookies on our website. If you continue without changing your settings, we'll assume that
you are happy to receive all cookies on the website. Please click here to view our Policy page.
X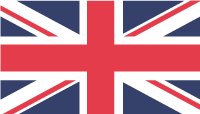 UK & Rest of World
Change to US & North America
© 2021 deVOL Kitchens.
Cotes Mill, Nottingham Road, Cotes,
Loughborough, LE12 5TL.