Terracotta Tiles
Rustic and unpretentious, terracotta has been used for centuries as a building material due to its hard wearing, durable nature once treated. Equally at home in a country kitchen or a plain white, Mediterranean-inspired home, the tiles are perfect for adding warmth to a scheme. Terracotta is full of rich red, russet and umber tones, which are enhanced when the tiles are oiled and waxed. These tiles are carefully sourced from Spain, where they are handmade, meaning that no two tiles look exactly the same. The rustic, hand finished edges of the tiles give a truly authentic finish, creating the appearance of an original floor that has been laid for decades.
Flooring
deVOL set up Floors of Stone Ltd back in 2007 supplying a wide selection of high quality flooring at highly competitive prices. We love natural flooring and so do our kitchen customers. Visit Floors of Stone to see the full range.
We use cookies on our website. If you continue without changing your settings, we'll assume that
you are happy to receive all cookies on the website. Please click here to view our Policy page.
X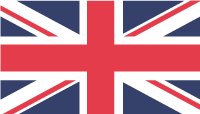 UK & Rest of World
Change to US & North America
© 2021 deVOL Kitchens.
Cotes Mill, Nottingham Road, Cotes,
Loughborough, LE12 5TL.