Slate Tiles
Slate is one of the most affordable types of stone flooring, making this timeless classic suitable for even the tightest of budgets. Slate tiles are very popular around the home with riven varieties chosen for traditional kitchens and hallways, and the smoother Brazilian varieties for the utility and bathroom.
Not only are slate tiles great for period properties, but certain varieties featuring a consistent matt finish can also work alongside many modern kitchen appliances.
Flooring
deVOL set up Floors of Stone Ltd back in 2007 supplying a wide selection of high quality flooring at highly competitive prices. We love natural flooring and so do our kitchen customers. Visit Floors of Stone to see the full range.
We use cookies on our website. If you continue without changing your settings, we'll assume that
you are happy to receive all cookies on the website. Please click here to view our Policy page.
X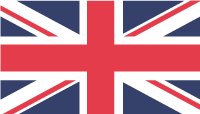 UK & Rest of World
Change to US & North America
© 2021 deVOL Kitchens.
Cotes Mill, Nottingham Road, Cotes,
Loughborough, LE12 5TL.