Porcelain Tiles
This expanding range of innovative, quality porcelain tiles is a great alternative to a natural stone or wood floor, offering a more consistent appearance and a durable finish. Available in polished, matt, stone-effect and wood-effect finishes, as well as impressive, large format tiles up to 1200x600mm in size, which look stunning in open plan spaces.
Some customers aren't comfortable with the natural variation of stone, or perhaps it isn't suitable for their project, so stone-effect porcelain is a fantastic alternative. The new Ravello range is particularly exciting, with aged edges, mottled shades and textured surface making it hard to distinguish from a time-worn limestone.
Flooring
deVOL set up Floors of Stone Ltd back in 2007 supplying a wide selection of high quality flooring at highly competitive prices. We love natural flooring and so do our kitchen customers. Visit Floors of Stone to see the full range.
We use cookies on our website. If you continue without changing your settings, we'll assume that
you are happy to receive all cookies on the website. Please click here to view our Policy page.
X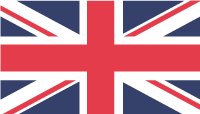 UK & Rest of World
Change to US & North America
© 2021 deVOL Kitchens.
Cotes Mill, Nottingham Road, Cotes,
Loughborough, LE12 5TL.