Planks & Parquet
This range of wood flooring includes something to suit every project and wood provides the perfect alternative or accompaniment to a natural stone floor. Wood floors have been laid in homes for hundreds of years, with the natural tones and beautiful detail meaning it never falls out of style.
As well as the traditional warm tones of natural wood, the Planks & Parquet range features Scandinavian-inspired whitewash finishes and dramatically dark burned finishes. All of the wood in the range is sourced from sustainable European forests.
Flooring
deVOL set up Floors of Stone Ltd back in 2007 supplying a wide selection of high quality flooring at highly competitive prices. We love natural flooring and so do our kitchen customers. Visit Floors of Stone to see the full range.
We use cookies on our website. If you continue without changing your settings, we'll assume that
you are happy to receive all cookies on the website. Please click here to view our Policy page.
X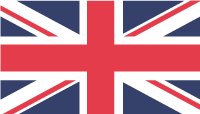 UK & Rest of World
Change to US & North America
© 2021 deVOL Kitchens.
Cotes Mill, Nottingham Road, Cotes,
Loughborough, LE12 5TL.