Douglas Fir
A beautiful alternative to original Victorian pine flooring, Douglas Fir is a timeless floor that works well with a wealth of interiors. These stunning planks can be stained and treated in a variety of finishes, to give customers real options and create a floor that suits their home and interior.
The natural grain and knot detail of the wood is evident, each plank is unique and full of character. This wood is authentic and honest, genuine and full of effortless charm, rather than trying too hard and being in-your-face. A subtle feature that is truly special.
Flooring
deVOL set up Floors of Stone Ltd back in 2007 supplying a wide selection of high quality flooring at highly competitive prices. We love natural flooring and so do our kitchen customers. Visit Floors of Stone to see the full range.
We use cookies on our website. If you continue without changing your settings, we'll assume that
you are happy to receive all cookies on the website. Please click here to view our Policy page.
X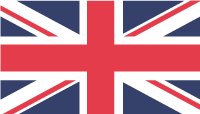 UK & Rest of World
Change to US & North America
© 2021 deVOL Kitchens.
Cotes Mill, Nottingham Road, Cotes,
Loughborough, LE12 5TL.