Handmade Tiles
Hannah Livesley, a resident ceramicist at Cotes Mill, is the creative force behind these handmade tiles, first taking inspiration from our stunning grounds to create The Cotes Mill Ceramic Collection.
After much experimenting to develop her own bespoke glaze recipes, Hannah introduced The Colour Collection, featuring a charming colour palette of subtle Blush Pink and jewel-like Indian Peacock Blue. The Industrial Mayan Sand Tiles soon followed with a rich honey tone, with areas of black iron oxide.
For her latest collection, our new Lace Market tiles, Hannah sourced elegant vintage lace from her grandmother and incorporated these into a wonderfully bohemian collection of tiles using our new antique tile press. These tiles have a beautiful aged and weathered feel.
Flooring
deVOL set up Floors of Stone Ltd back in 2007 supplying a wide selection of high quality flooring at highly competitive prices. We love natural flooring and so do our kitchen customers. Visit Floors of Stone to see the full range.
We use cookies on our website. If you continue without changing your settings, we'll assume that
you are happy to receive all cookies on the website. Please click here to view our Policy page.
X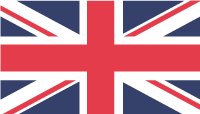 UK & Rest of World
Change to US & North America
© 2021 deVOL Kitchens.
Cotes Mill, Nottingham Road, Cotes,
Loughborough, LE12 5TL.