These are the eight different door styles and four different drawer styles for base cabinets in the range.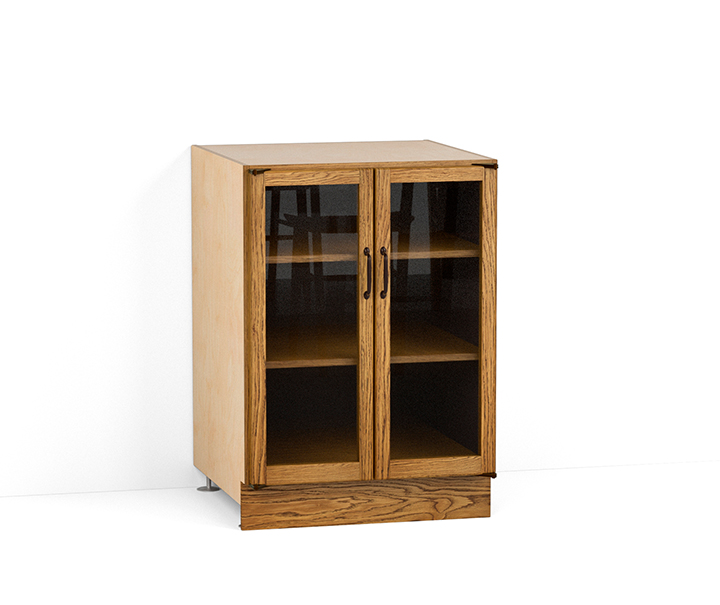 Glazed Doors
Perfectly authentic and ideal for showing off your favourite crockery and linens.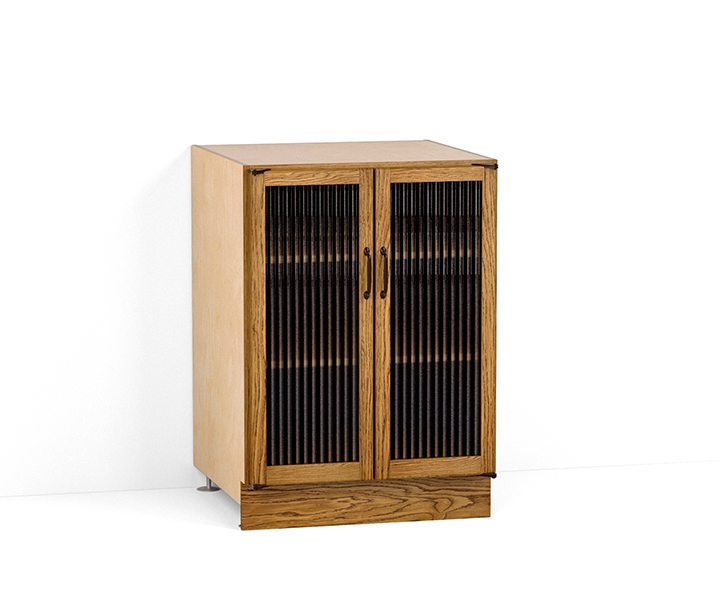 Reeded Glass
Great for keeping the glazed Haberdasher's look whilst obscuring the bits that you don't want on display.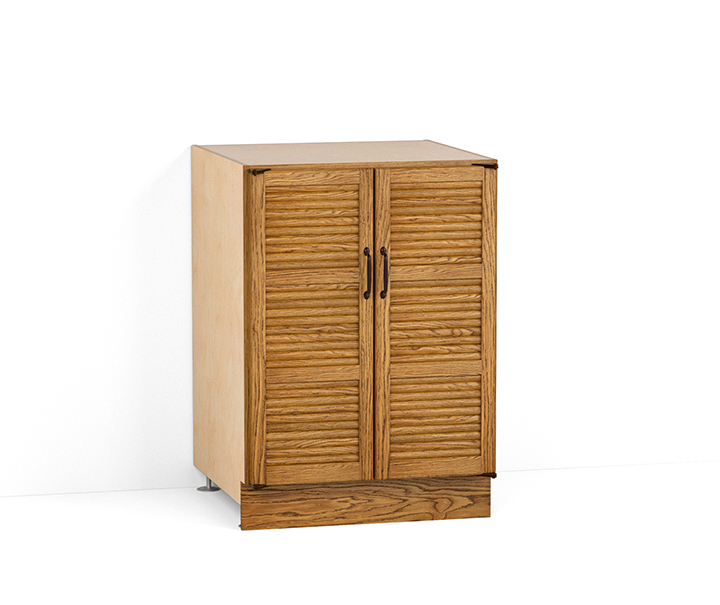 Tambour Doors
A unique look inspired by the popular mid-century sliding tambour doors.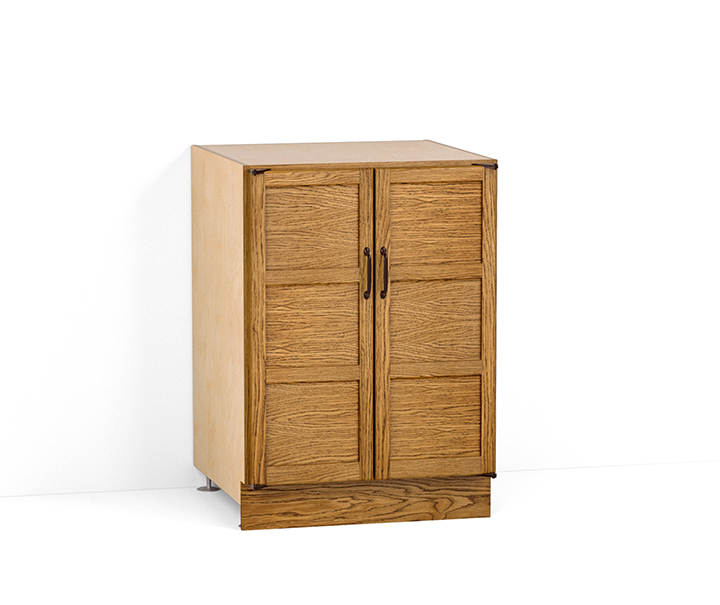 Panel Doors
Closed cupboards which are simple and slightly more economical than the tambour-style doors.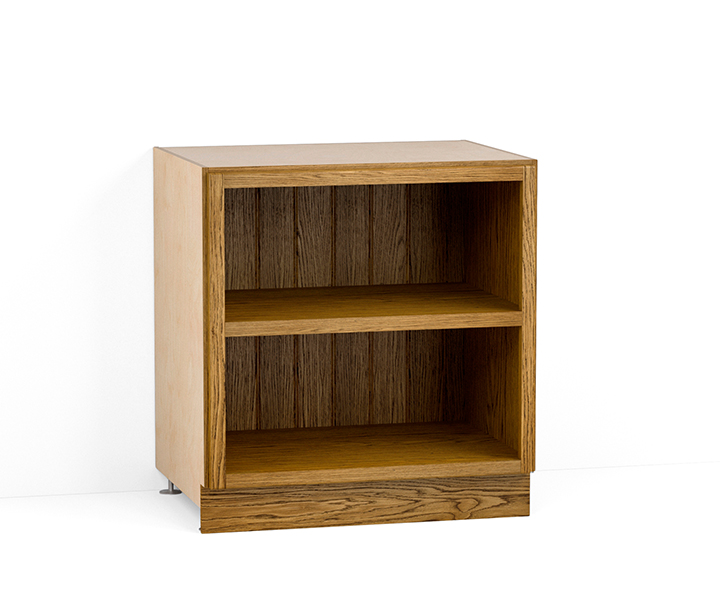 Open Cupboards
Large pots, pans and dishes are sure to feel at home in these wide open cupboards.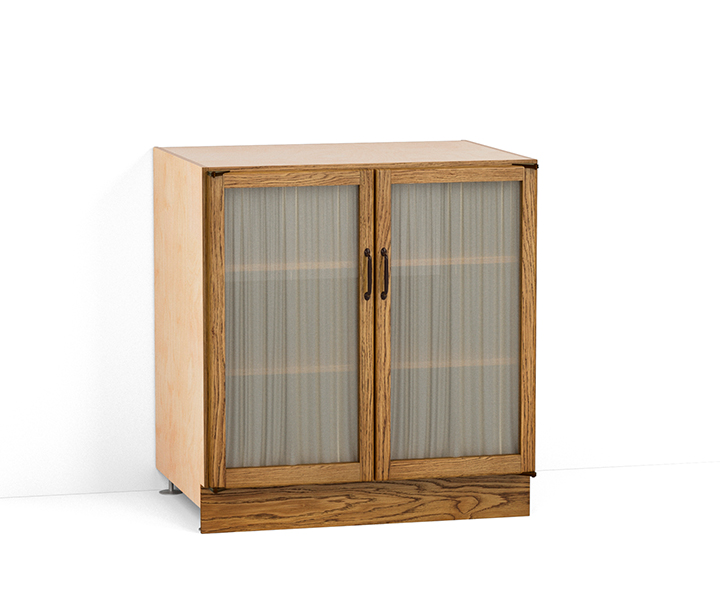 Ruched Curtains
Curtains help to hide all the not so pretty bits whilst adding a beautifully soft and textural element to your kitchen.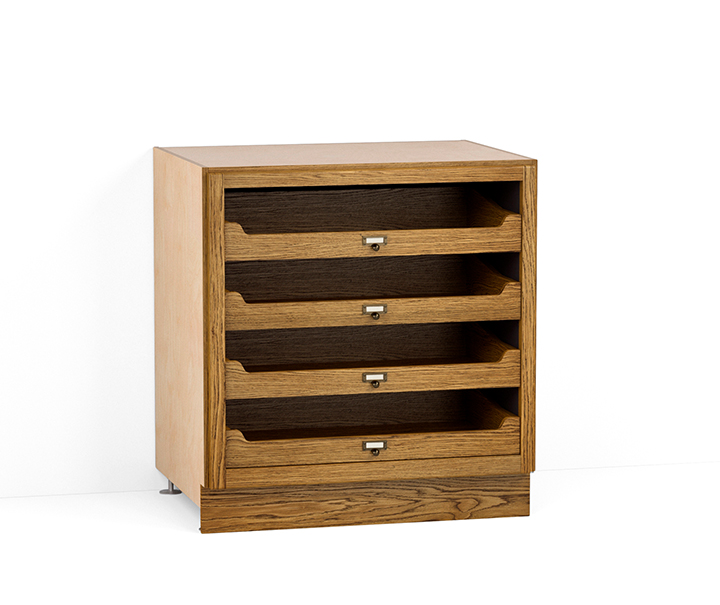 Open Cupboards with Internal Drawers
These open drawers are so close to what you would have in a real haberdashery, perfect for storing beautiful white linens.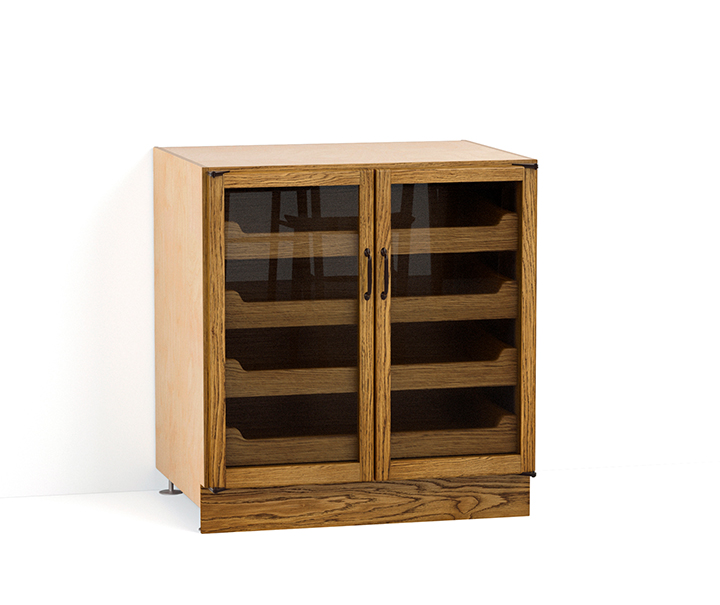 Glazed Doors with Internal Drawers
Alternatively, you can have glazed doors in front of your open drawers for a really classic and elegant look.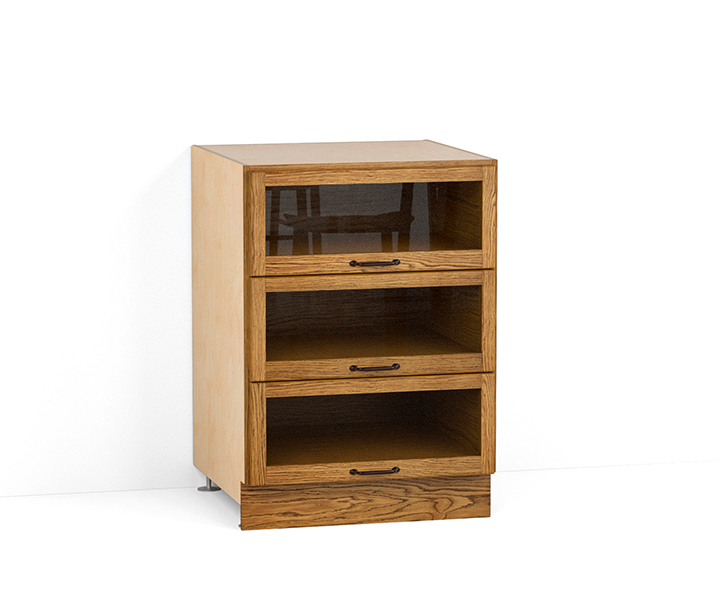 Glazed Drawers
Glazed drawers are the first thing that we think of when it comes to a traditional gentlemen's haberdashery.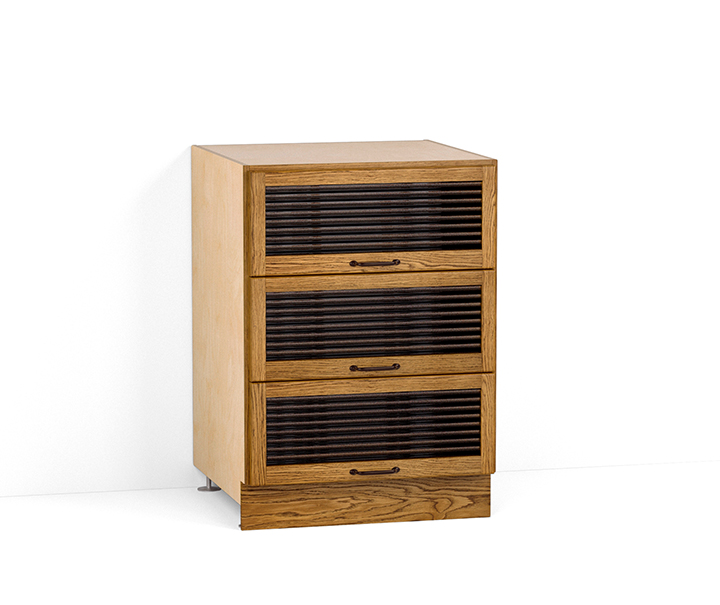 Reeded Glass Drawers
Reeded glass has become a popular choice recently, it's a simple way to really transform the whole look of a kitchen.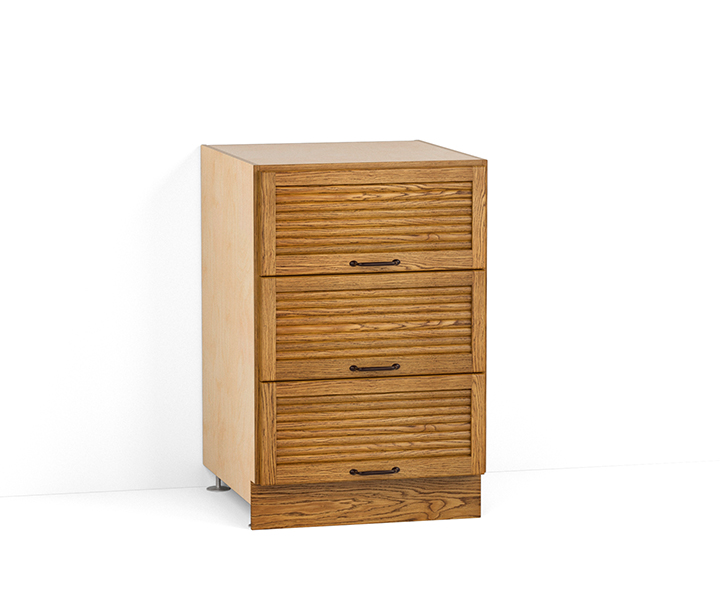 Tambour Drawers
Glazed cupboards are so important to this range but we understand that not everything is worth showing off.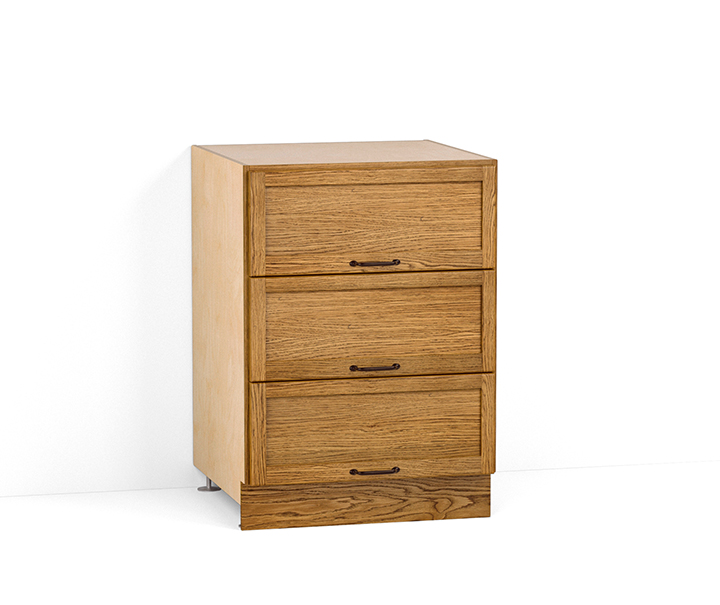 Panel Drawers
Closed pan drawers are a must if you have heavy pots and pans and a ton of mismatched cutlery.