The Heirloom Collection
An authentic collection of homewares and kitchen furniture reminiscent of when things were 'made to last a lifetime' and nothing was throwaway.
Things Made to Last
This collection came about after many years of visiting inspirational places, of passion for craftsmanship and a desire to create a unique set of designs reminiscent of when things were 'made to last a lifetime' and nothing was throwaway.
Composed of standalone homewares and furniture, like the magnificent Dairy Table and authentic Gaselier Lights, this ever-evolving collection can be used in conjunction with cabinetry from our Classic and Shaker kitchens to create truly authentic spaces that will never go out of fashion.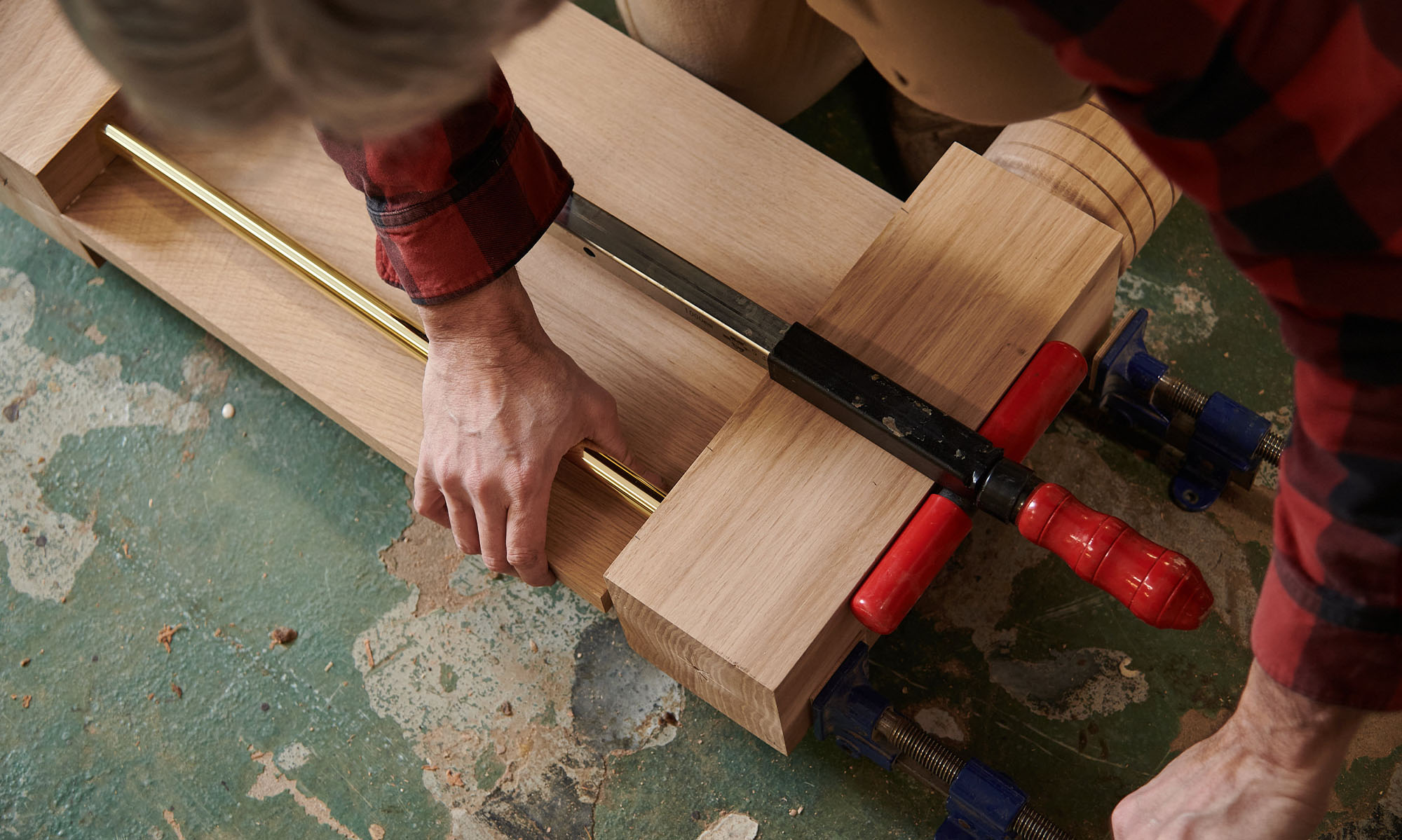 At deVOL, we crave a feeling of comfort and ease from our kitchens, of timeworn floors and faded rugs, of a favourite old chair and a welcome nostalgic cupboard, all of which take you back to a place of happy memories and special people. The items in this collection perfectly encapsulate those feelings. They are inspired by things we have seen in historic buildings, or things we remember from our childhood or possibly a treasure we picked up from an antique fair and wished that somebody still made. How great it would be to offer our customers long forgotten products again. Perhaps they became too complicated to make or were just neglected in favour of more fashionable trends? 
The Heirloom Collection is a celebration of these now 'extinct' homewares and pieces of furniture, designs that represent a kitchen from another time where the focus was on cooking and preparation without gadgets. The collection already includes some quite diverse pieces, but as is the way with classic design, each one feels right and at home no matter where they are placed. They don't require partners or complementary colour schemes, they are beyond fashion. That's the thing about great products, they are so well designed and so gloriously simple you don't even realise how good they are, or worse still, you don't value them until they are gone.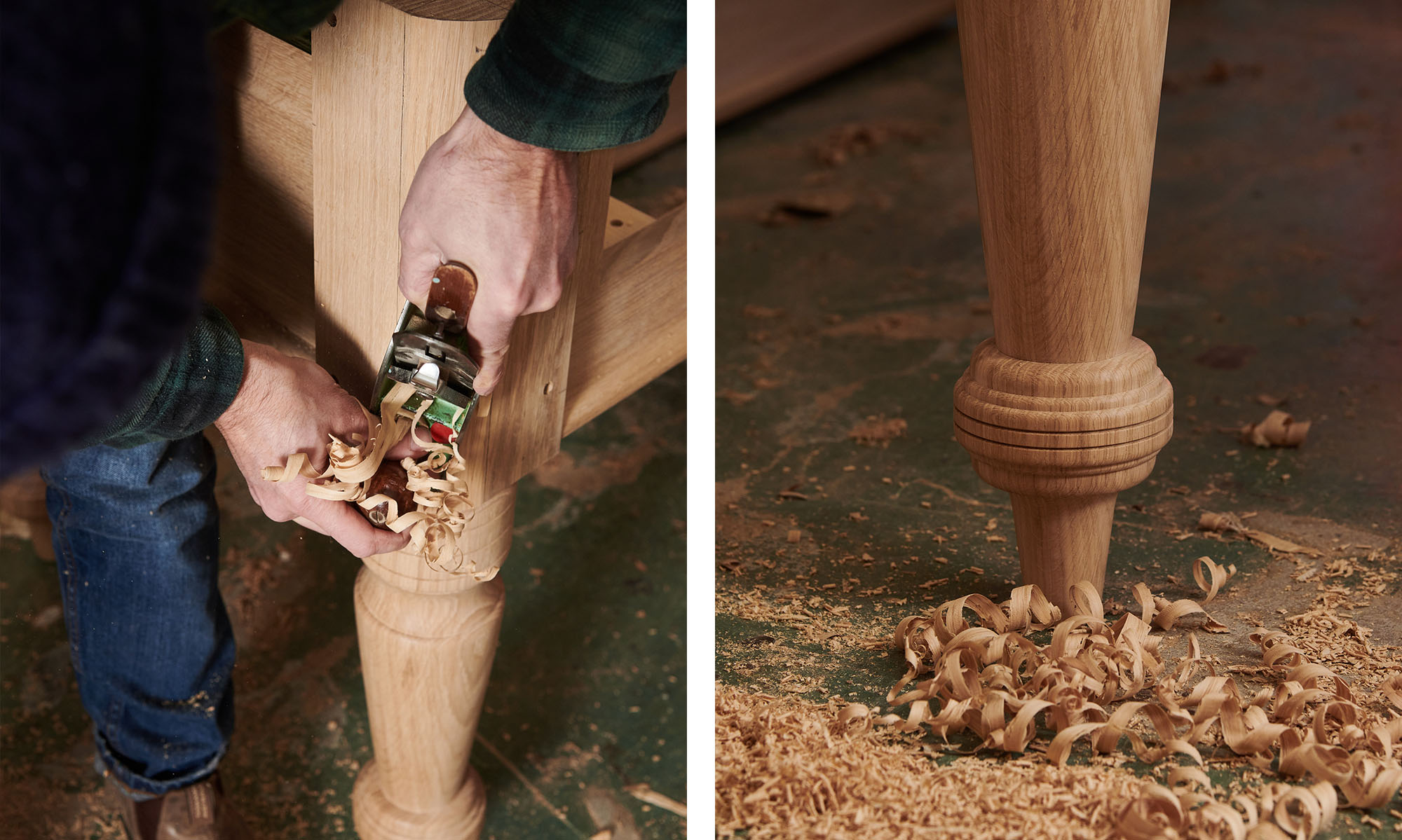 All Heirloom furniture is handmade by experienced cabinet-makers in our Leicestershire workshops. Quality hardwood throughout and broad planked fascias assure strength and longevity. The designs are quite different to conventional modern kitchen furniture and they can be used in conjunction with cabinetry from our Classic and Shaker kitchens. This is not just the application of period mouldings, it is a completely different approach to kitchen design, one that is faithful to what would have been found in a Victorian country house kitchen. 
Kitchens of this period were designed to be practical and hard-wearing, in the days when cooking and food preparation were more labour intensive than they are now. Items that were stored in the kitchen were for the purposes of preparing or serving food and everything needed to be close to hand. This may naturally result in some compromises in terms of the types of storage and the way you use your kitchen. Appliances can be incorporated but should be minimised and this is certainly not a look to be combined with integrated coffee machines and eye-level ovens. It's a simpler and more considered approach but one that should last a lifetime, rather than needing to be updated every few years.
And sometimes too much choice can be annoying when doing up your home or kitchen, when you simply can't find what you really had in your head, however many hundreds of choices are out there for you to peruse. Wouldn't it be lovely if you could go to a place where everything is chosen for you and you never feel like you made a bad purchase. Less decisions, less time spent sourcing perfection, just imagine. We hope this Heirloom Collection will be the answer to all your prayers and all your interior quandaries.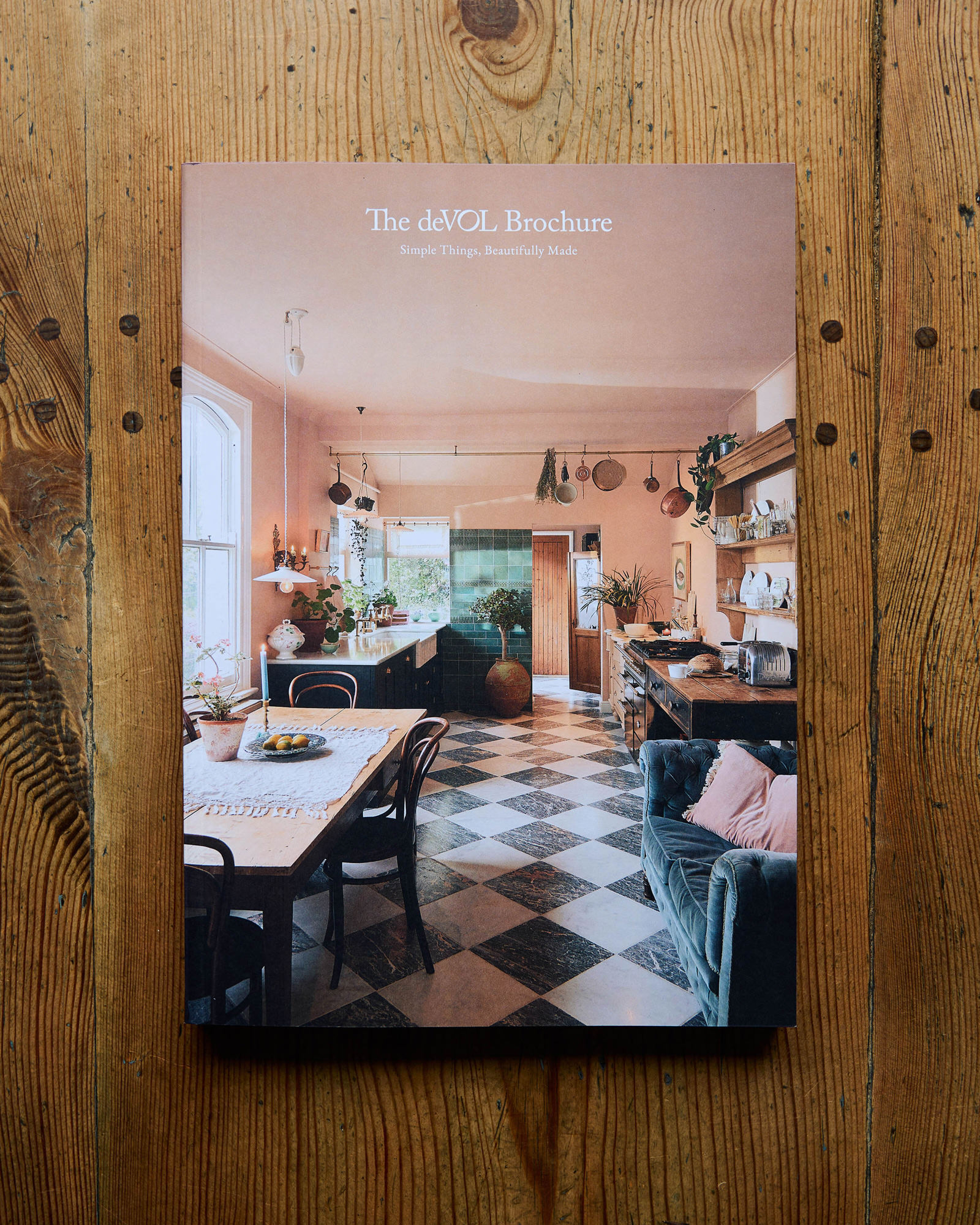 The deVOL Brochure
Within the pages of our brochure you'll find inspirational kitchen projects and learn more about our five beautiful ranges.
Request a free printed copy