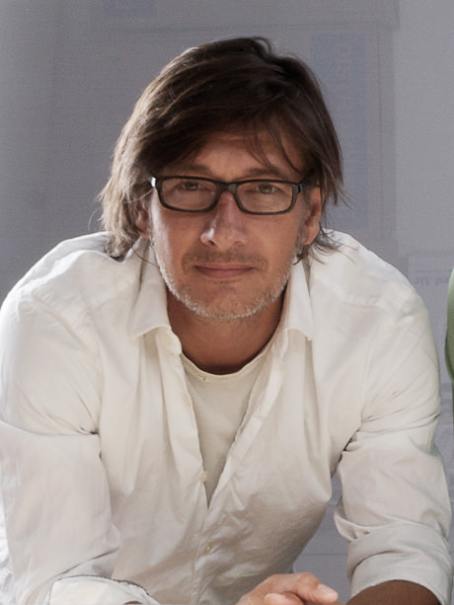 Paul O'Leary
Director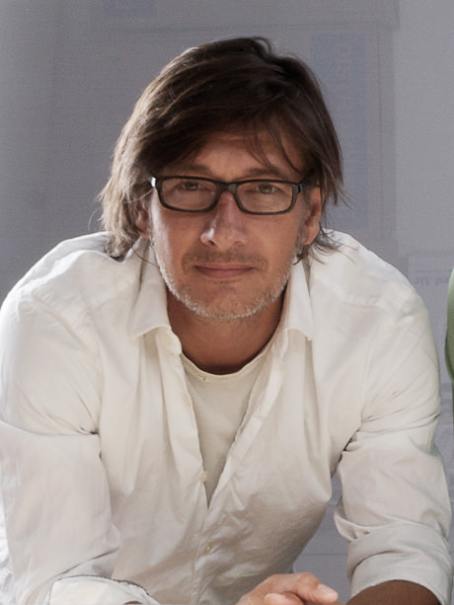 Paul O'Leary
Director
BA (Hons) Product Design
Paul graduated from Loughborough University in 1987 with a 2:1 and co-founded Insight Design Consultancy, which had a strong ergonomic bias and won commissions from The M.O.D, The Royal National Hospital Bath and Cranfield Business College. In 1989 Paul followed his yearning for design and production with one of the design partners, Philip deVries and co-founded deVOL (the name being an amalgamation of their initials). deVOL began specialising in freestanding kitchen furniture in 1993.
The emerging style was a reflection of Paul and Philip's affinity with simple Georgian and Victorian furniture from Ireland, England and Wales. Some other notable influences include Shaker, Scandinavian, French and Eastern European cabinetry. In 2004, 2005 and 2006 Paul received a commendation in The Kitchen Designer of the Year Awards.
Paul became sole proprietor in 1998 and has continued to build on deVOL's reputation through his determination to produce the highest quality cabinetry and maintain a strong design ethic. deVOL now design kitchens for clients all over the world, as far afield as Hawaii, Ghana, New York and Iceland and even ship their furniture over to two showrooms in Japan, opened by Japanese entrepreneur Masaya Fujita.
Since many of deVOL's clients would ask advice on other aspects of interior design, deVOL began recommending and then selling the flooring that complimented their furniture. Floors of Stone Ltd became a company in its own right in 2008. Paul also spent 3 years working closely with a friend who is a leading fashion designer and together with investment from de Montfort University and a number of lingerie designers, developed and patented a range of healthcare underwear, which won the ACA 'Look Good Feel Good' Award and were featured in the book 'The History of Men's Underwear'. Paul formed Shreddies Ltd in 2008 which retails his underwear and other healthcare garments.
Paul appointed a Managing Director for deVOL Kitchens Ltd in 2011, but still plays an active role on a daily basis, particularly on the creative side, directing the design office and writing and designing deVOL's brochures. Paul has been a regular commentator on kitchen design and underwear design in the press; with ask the experts articles in interior magazines and interviews for radio, TV and newspapers. Paul's designs and comments have been featured in wide ranging media coverage from Country Living, Elle Deco and House & Garden to Radio One and from The Financial Times to The Daily Star.
Paul bought Cotes Mill, a historic 16th century water mill on the banks of the River Soar, in 2012. Some might have thought he was crazy taking on such a huge project in the midst of a recession, but taking risks is what Paul does best, he just has that knack of getting it spot on. With his vision and utter determination Cotes Mill was transformed into a stunning design destination and kitchen showroom and it now attracts visitors from all over the country to see the four floors of lovely handmade kitchen displays, special collections of antique and vintage furniture and beautiful grounds full of wildlife, including a lovely family of fallow Deer.
After the incredible renovation and success of deVOL's Cotes Mill showrooms in Leicestershire, in 2014 Paul decided it was time for deVOL to open a showroom and design office in London. Such a large percentage of our customers were already based here, so it made perfect sense for us to open up shop in the capital, we were so excited that our London customers would now be able to visit us easily and see our furniture in the flesh.
Paul will forever be a product designer at heart, solving the simplest and most complex of design problems, always considering style, form, function and comfort. His innovative and unique ideas were key to the design and making of our award-winning Sebastian Cox Kitchen range, which launched in 2015 and took the design world by storm. This urban rustic kitchen, made completely from sustainable British timbers, is unlike anything else on the market and has been awarded a Design Guild Mark and named as Homes & Gardens 'Kitchen Design of the Year', a truly great achievement for Paul and the deVOL Design Team.
Carrying on his love for product design, at the beginning of 2016 Paul opened up a small ceramics studio at Cotes Mill and employed a few very talented graduates from local universities. They went on to create a collection of handmade ceramic kitchenware, tiles, pendant lights and sinks. Most recently, Paul has designed his very own stool, "A graduate furniture designer's dream is to design an iconic chair or stool and to say 'There, that's my stool' and to be proud of it." says Paul, and he's done just that. Machined from one lump of solid oak, this is the comfiest stool you will ever sit on.
One London showroom has now turned into two, with Paul recently buying a beautiful new deVOL shop and townhouse in the historic square of St. John, in Clerkenwell. The building feels timeless and full of history and charm, it's set out over five floors with a very cool roof garden, lots of original features and very high ceilings, it's the perfect space to display cupboards from our bespoke Classic English range.
Paul loves his garden, playing with the kids, country walks and country pubs, and would, one day, like to write a book and make a film.