These freestanding counters can run along a wall or be placed in the centre of the room to create a small island, just like an old shop counter; panelled backs available for an additional £650.
Freestanding Counter with Glazed Double Doors
w 2050 h 900 d 500 mm
£6,050
Freestanding Counter with Glazed Sliding Doors
w 2050 h 900 d 500 mm
£4,200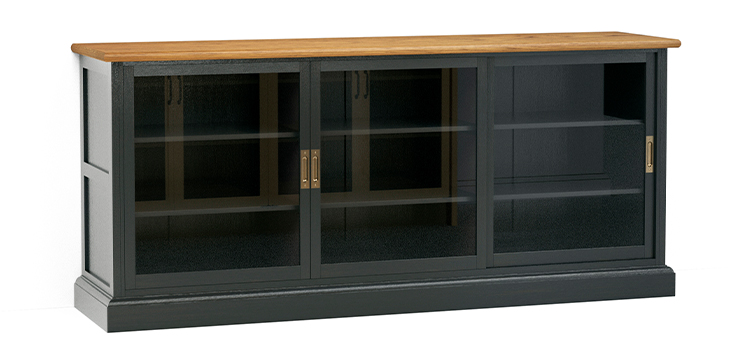 Freestanding Counter with Drawers & Open Storage
w 2050 h 900 d 500 mm
£3,000
Islands
The Haberdasher's cupboards work beautifully as a kitchen and as impressively as individual pieces of furniture, the look is very striking and each piece is full of personality. To allow customers to fully immerse themselves in this eclectic Haberdasher's look and not to feel constrained by one style, we have designed an island and some counters with a historically earlier look to them. Chunky pieces of furniture that instantly transport you to a club bar with all its evocative vibes and extras like brass foot rails, big proportions and elegantly cut marble.
Island with 1000 Belfast sink, dishwasher, double bin, brass foot rail & panelled back
w 2700 h 900 d 910 mm
£8,800 (excludes appliance, worktop, sink, taps & stool)
Island with 1000 marble double sink, open storage with drawers, brass foot rail & panelled back
w 3870 h 900 d 910 mm
£10,500 (excludes worktop, sink, tap & stool)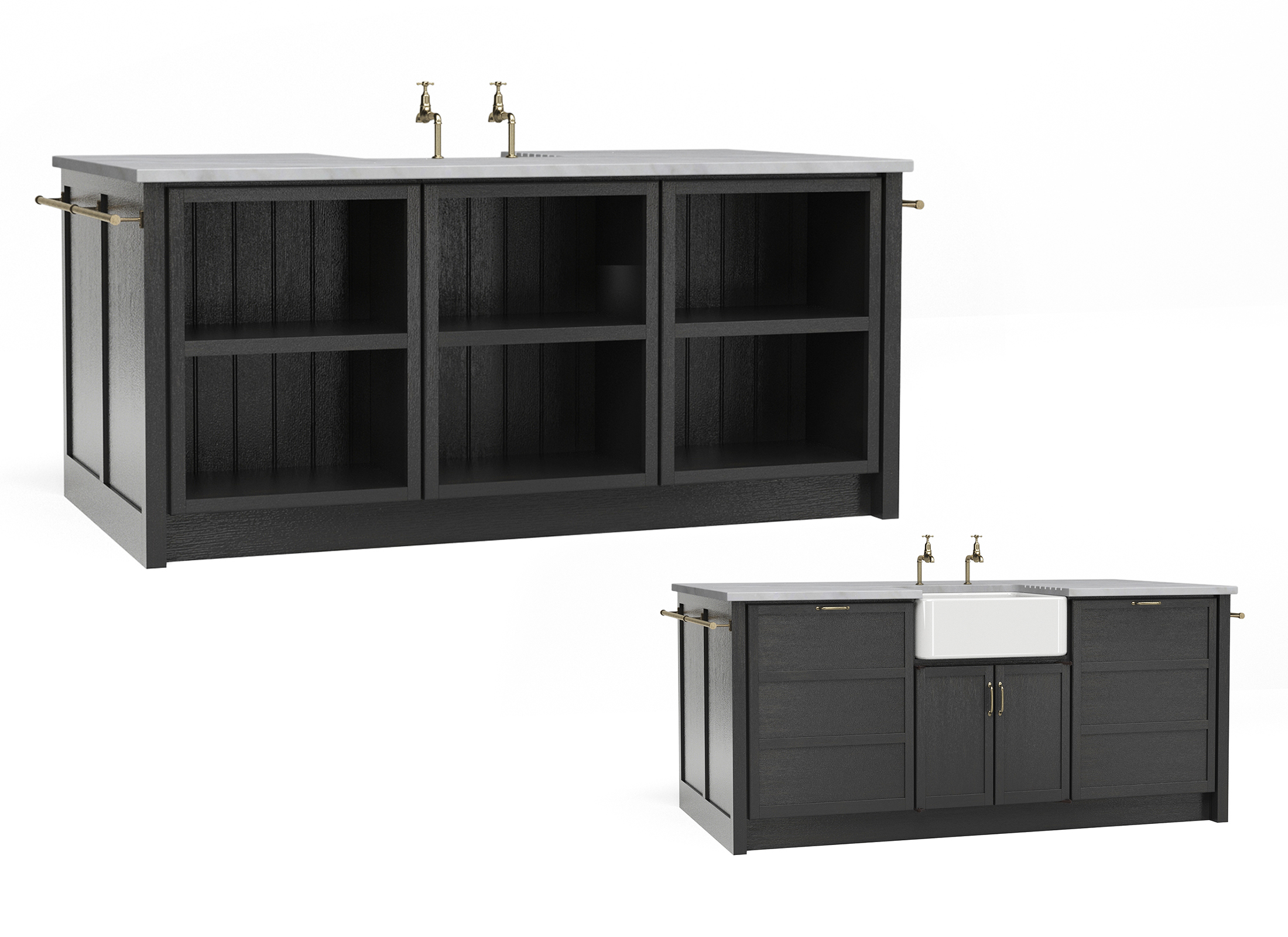 Island with 600 Belfast sink, dishwasher, double bin & open storage
w 2000 h 900 d 1095 mm
£7,680 (excludes appliance, worktop, sink, taps & hanging rails)