The Haberdasher's Kitchen
Guide price £30,000 - £50,000
A handsome range of oak cupboards for any space, inspired by our unquenchable love for mid-century furniture and the evocative feel of an English gentlemen's haberdashery.
Handsomely English
A mid-century inspired range of oak cupboards for any space. Our favourite kitchens are often designed to feel like an extension of the rest of the home, and the Haberdasher's Kitchen embodies this approach perfectly. 
More than just 'cupboards for kitchens', the natural tones, abundant glazing and delicate features make it a versatile choice for any living space. We've seen Haberdasher's furniture in lounges and libraries, sculleries and studies, as well as the odd standalone piece, like the handsome freestanding pantry, perched on a landing.
We have a deep and nostalgic admiration for mid-century furniture and the evocative feel of an English gentlemen's haberdashery. We remember these shops selling all the accoutrements a gentleman would need to retain an immaculate appearance and there was an air of quality and organisation that felt calm and reassuring. These shops would have floor to ceiling cupboards, cubbyholes, sliding glass drawers and racks all neatly filled with high quality hats, hand-woven cloths and pure silk socks. They often had a rich look to them that was warm and inviting, with plenty of oak cabinetry and dark moody colours. 
Our range has brought all those feelings and memories back and turned them into a practical collection of cupboards that is wonderfully atmospheric and so incredibly versatile. And it's not just for lovers of mid-century furniture, it is for anyone who would like to commit to a look that will bring such character and genuine beauty into their home. Many customers also choose to mix Haberdasher's furniture with cupboards from our Shaker or Classic kitchens for a more contemporary feel.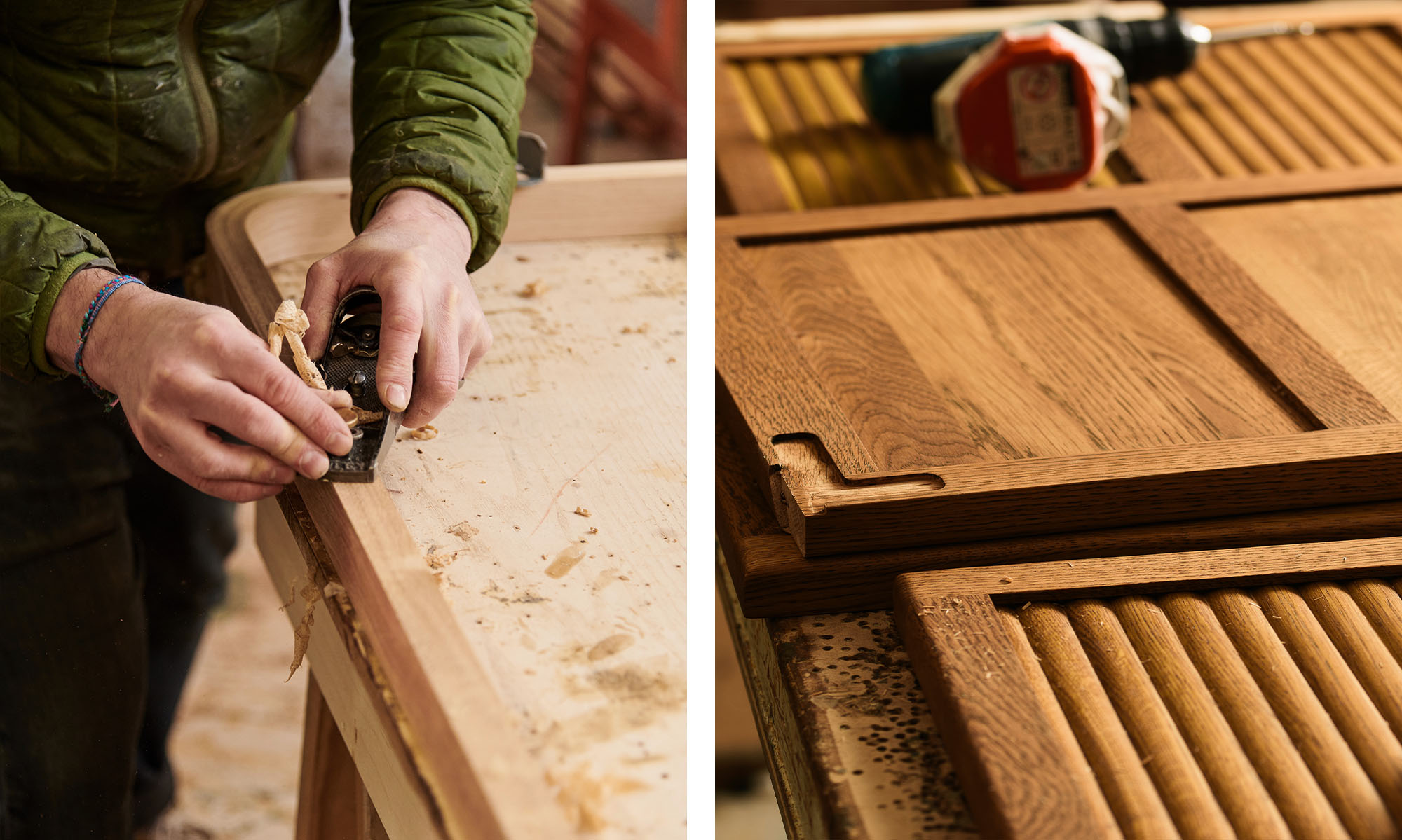 The Haberdasher's Kitchen features rows of tall glazed cupboards with thin oak frames, reinforced with blackened brass and topped with our unique brass pivot hinges, all designed and crafted by hand in our metal studio. There are oak base cupboards with glazed drawer fronts or tambour-style slatted doors, prep tables with turned legs, laminated oak curves, aged copper and dark brass fittings for that added touch of authenticity. Glass fronts were a must for a traditional haberdashery so that dealers could show off their many wares. These elegant cupboards give you the chance to display your most-loved treasures in a beautifully made piece of furniture, whether it's collections of vintage glassware, a few ceramics, simple linens or just a couple of trinkets.
These cupboards are made in small quantities by our most skilled carpenters. All cabinet doors and drawers are made to last from solid oak and we use a high-grade birch ply which meets the strictest environmental standards for the internal shelves and carcasses. Toughened glass is used for all glazing, with traditional tongue and groove hardwood backboards on show behind. The oak is finished with a one-coat tinted oil, ideal for kitchen furniture as any knocks or scrapes can be easily repaired. We can also offer a lightly distressed painted or bespoke finish and we only ever use water based paints, which are brush applied for a more natural and forgiving finish. Our team of carpenters and painters, from the young apprentices to the time-served master cabinet makers, all take pride in making deVOL furniture and it has been a joy to see this kitchen come to life and be so well-received by the design community.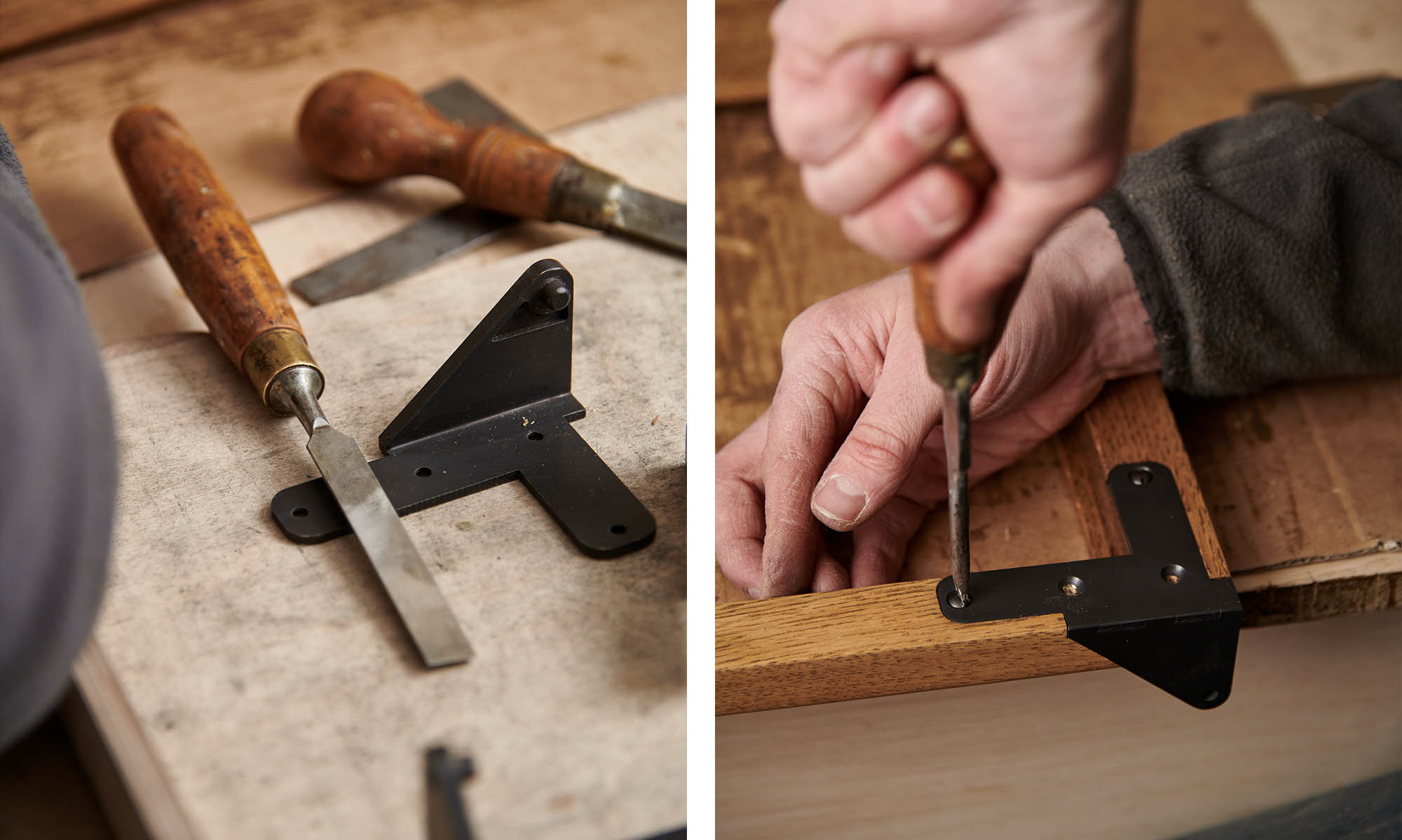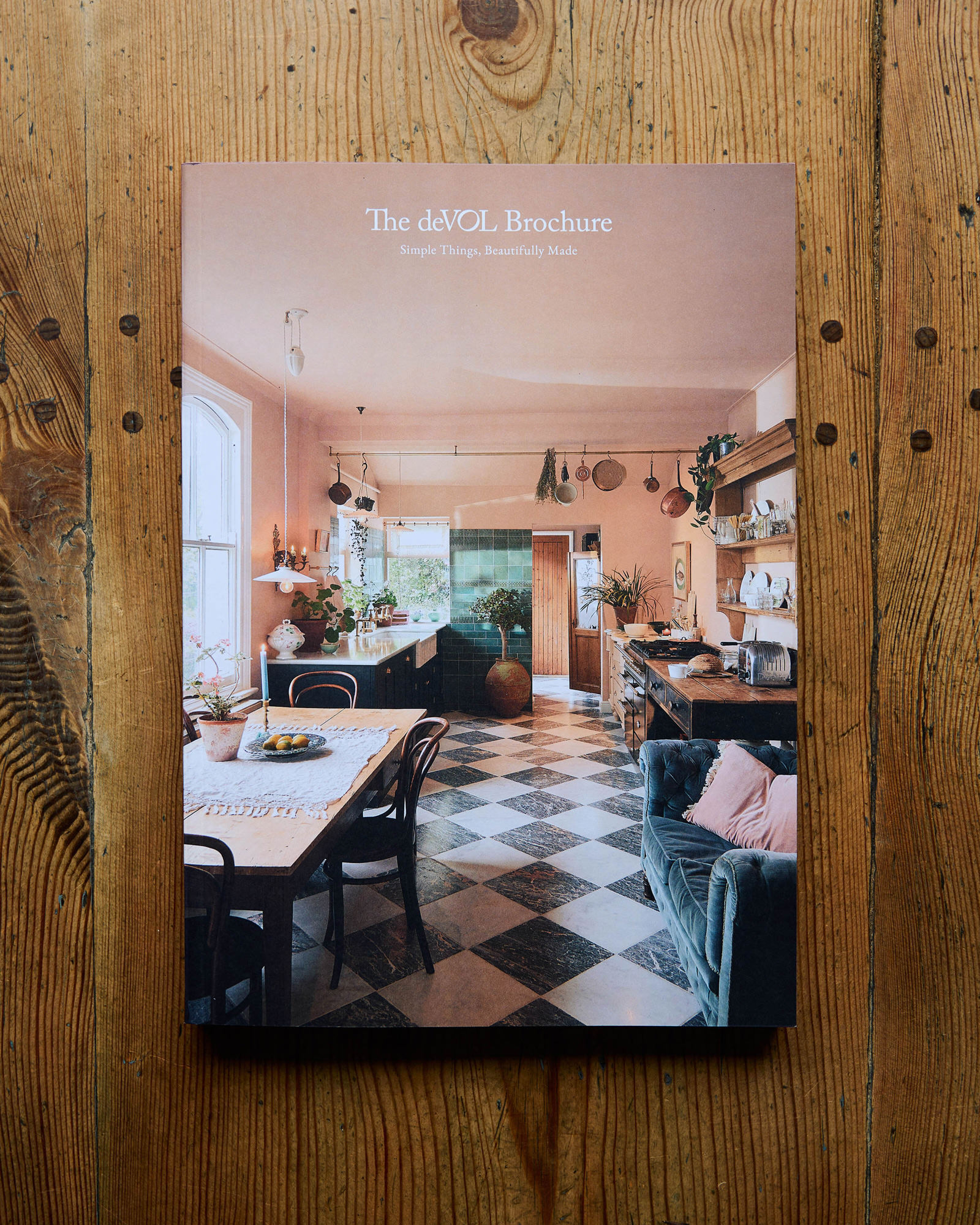 The deVOL Brochure
Within the pages of our brochure you'll find inspirational kitchen projects and learn more about our five beautiful ranges.
Request a free printed copy