The Sebastian Cox Kitchen by deVOL
Guide price £15,000–£30,000
A culmination of good taste, modern innovation, traditional techniques and true inspiration, this range is a mix of everything that both Sebastian Cox and deVOL are passionate about.
A True Collaboration
This is the first kitchen we designed as a collaboration, so it strays a little from our original Shaker and Classic ranges. What doesn't differ is that it is handmade with great attention to detail and the always important deVOL ethos of simplicity and longevity is still right at the heart of this award-winning design.
If you are looking for provenance, rustic beauty, elegance and something a little out of the ordinary, this is the perfect range to look at. The cupboards are ideal for large spaces, industrial or retro homes, barns and basements, or large live-in cook-in spaces with lots of light and glass. Its textured surfaces, woven delicateness and airy qualities have been loved by our customers all over the world and when mixed with our copper and rustic oak worktops, it is truly a work of art.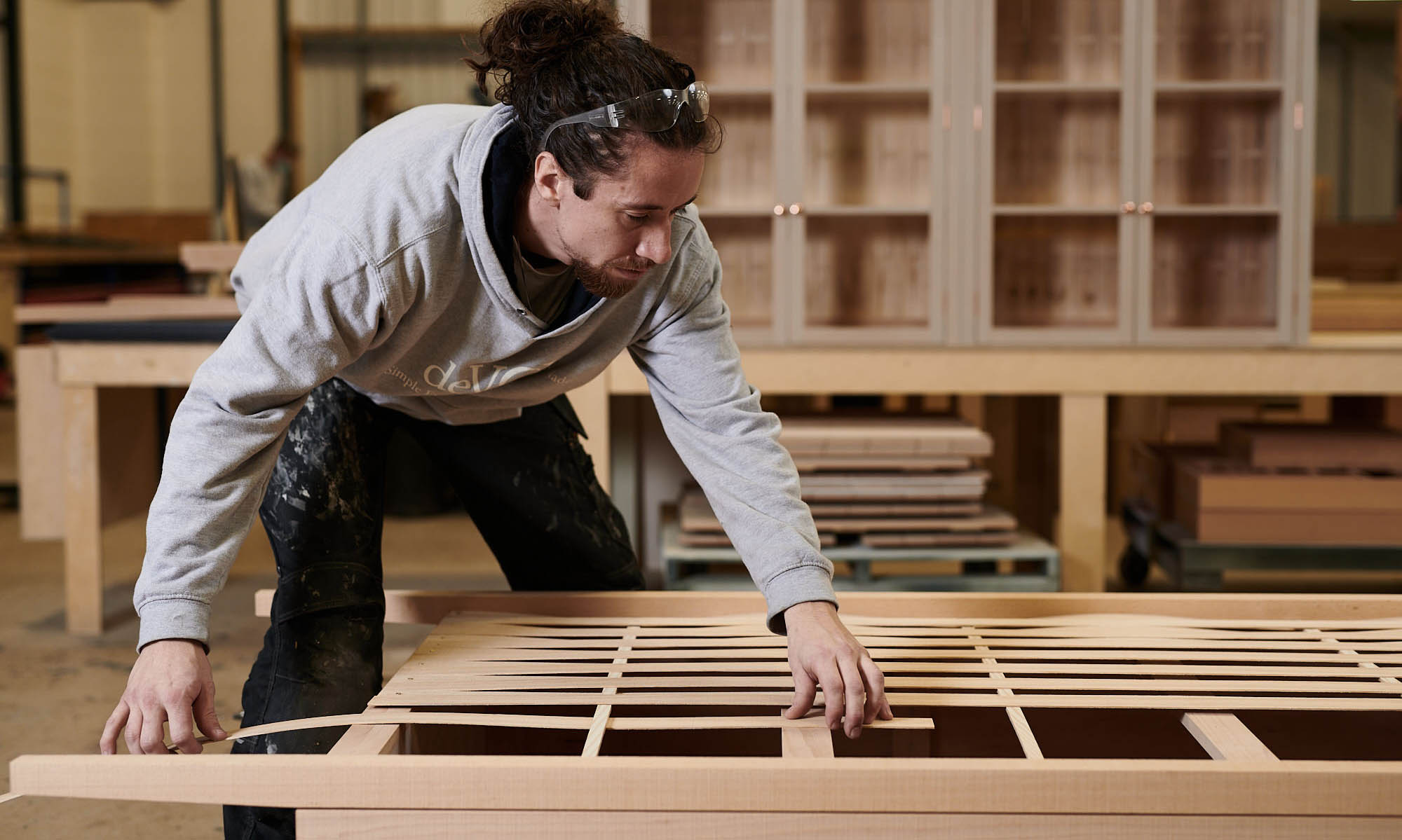 We have always encouraged our customers to ask the question, 'where is it made?' and then check for themselves. It is important to know what you are buying and who you are supporting. This design is a mix of everything that both Sebastian and deVOL are passionate about. It's a culmination of good taste, modern innovation, traditional techniques and true inspiration. 
Sebastian Cox is an inspired young British designer, a lover of woodland and champion of eco-diversity. We met at a summer design show in London and we were instantly impressed by his unique approach to design and his dream of restoring coppiced woodland to the British countryside. We invited him up to Cotes Mill and the potential for a fantastic new collaboration became clear very quickly.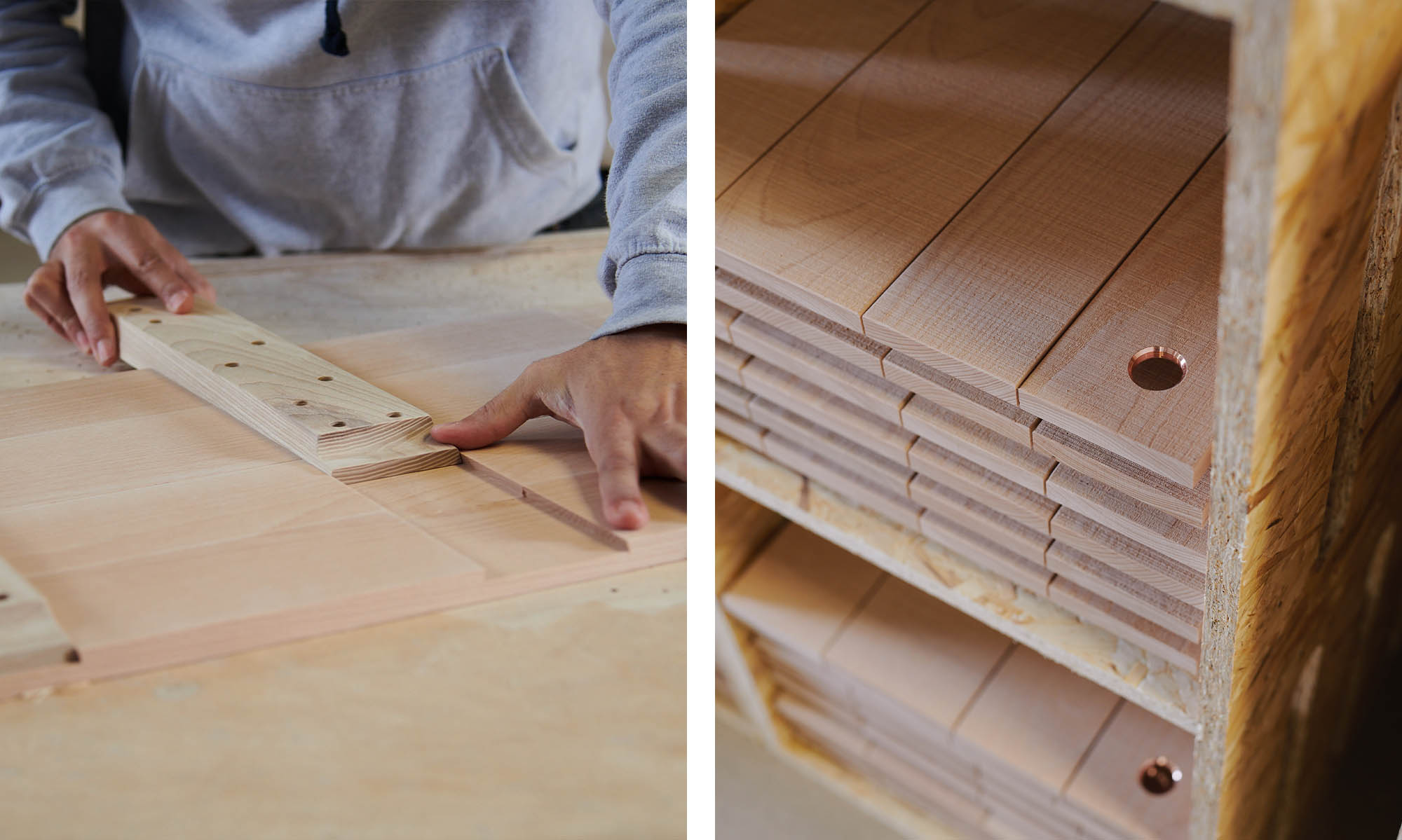 The range of cupboards we designed together has become quite iconic. They offer impeccable cupboards with a slightly more edgy look to them, not trendy but just a little more quirky. We have come to think of the look as 'urban rustic'; it brings a little bit of woodland into the city, with some style. As Sebastian puts it, "The whole kitchen is designed to look like it breathes. Together we've created something that feels clean, simple and light but is brimming with subtle texture to keep the choice of material at the forefront."
As with all of our kitchen furniture, every cupboard is expertly made by hand in our Leicestershire workshops. We chose to use sustainable timbers such as beech and ash with a selection of coloured dyes that stain the wood, rather than laying on top like paint. This allows the texture of the wood to remain visible for a satisfyingly tactile finish. The closed cupboard doors are a real triumph; straight beech planks of varying widths with a uniform band-sawn texture, fixed to sliding dovetailed ash braces running behind. Here the natural tendencies of the material were allowed to govern every feature of the construction, leading to a design that looks right because it makes sense. We also wanted the wall cupboards to feel particularly lightweight in contrast to the closed base cupboards, designing them with thin frames, heritage glass and breathable woven ash back panels.
The range was an instant hit, winning Kitchen Design of the Year and a Design Guild Mark for excellence in British design. It has proved popular with creative professionals living all over the world, from a Beverley Hills ranch to a warehouse loft apartment in East London, often places where Georgian-style furniture might look completely out of character.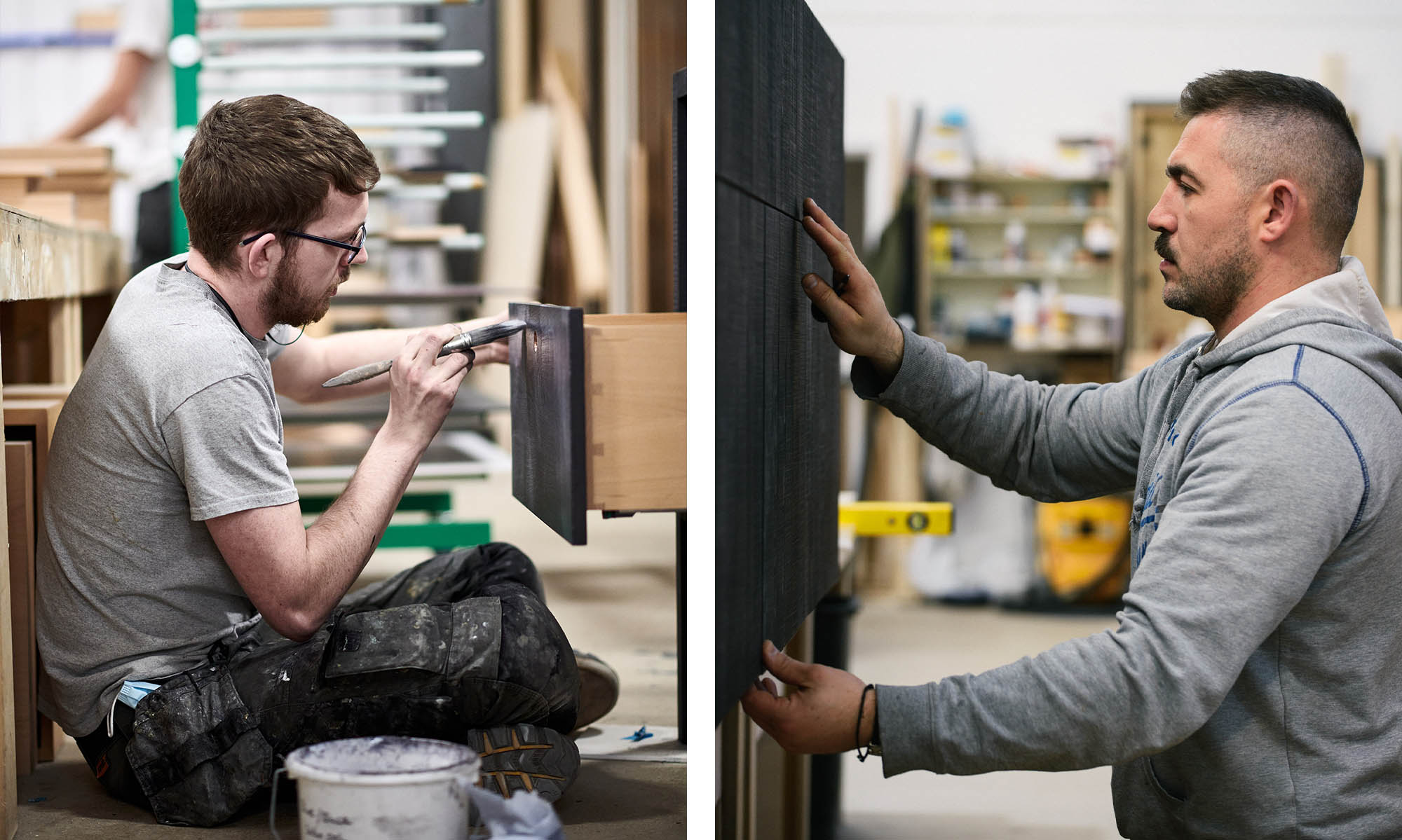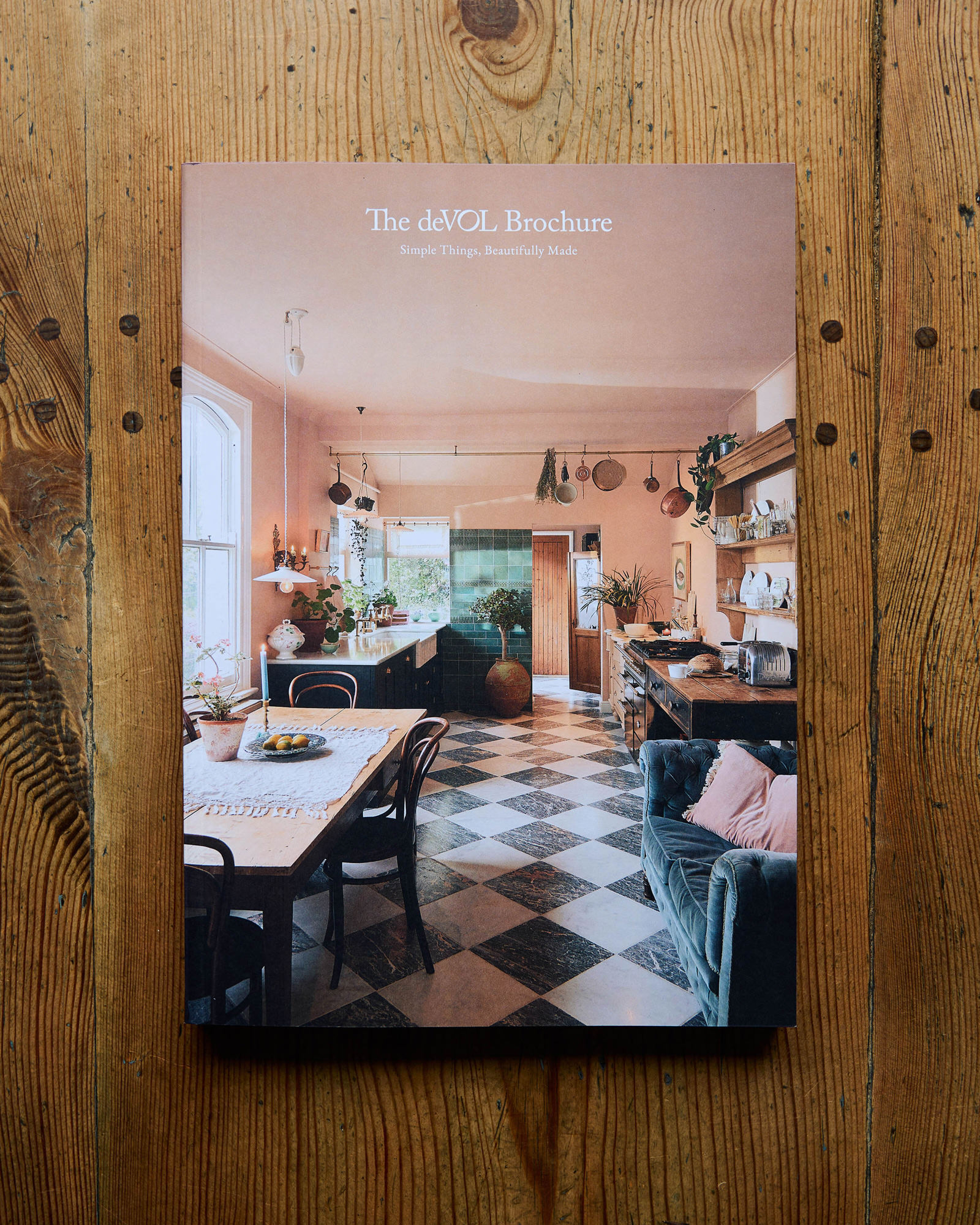 The deVOL Brochure
Within the pages of our brochure you'll find inspirational kitchen projects and learn more about our five beautiful ranges.
Request a free printed copy