The Real Shaker Kitchen
Guide price £12,000–£40,000
The simple Shaker aesthetic is equally at home in traditional and contemporary interiors. The projects below feature a selection of photographs and a brief story of the kitchen; some projects also show a full breakdown of cupboard costs.
Beautifully Understated
The quintessential deVOL Kitchen, beautifully economical furniture inspired by authentic Shaker carpentry, renowned for its functionality, innovative joinery and craftsmanship. We've kept the traditional spartan feel and created a range of furniture that is affordable, stylish and always expertly handmade in our Leicestershire workshops.
The original Shakers had a saying; "Do your work as though you had a thousand years to live and if you were to die tomorrow." Their designs and furniture survive to this day, which attests to that ethos.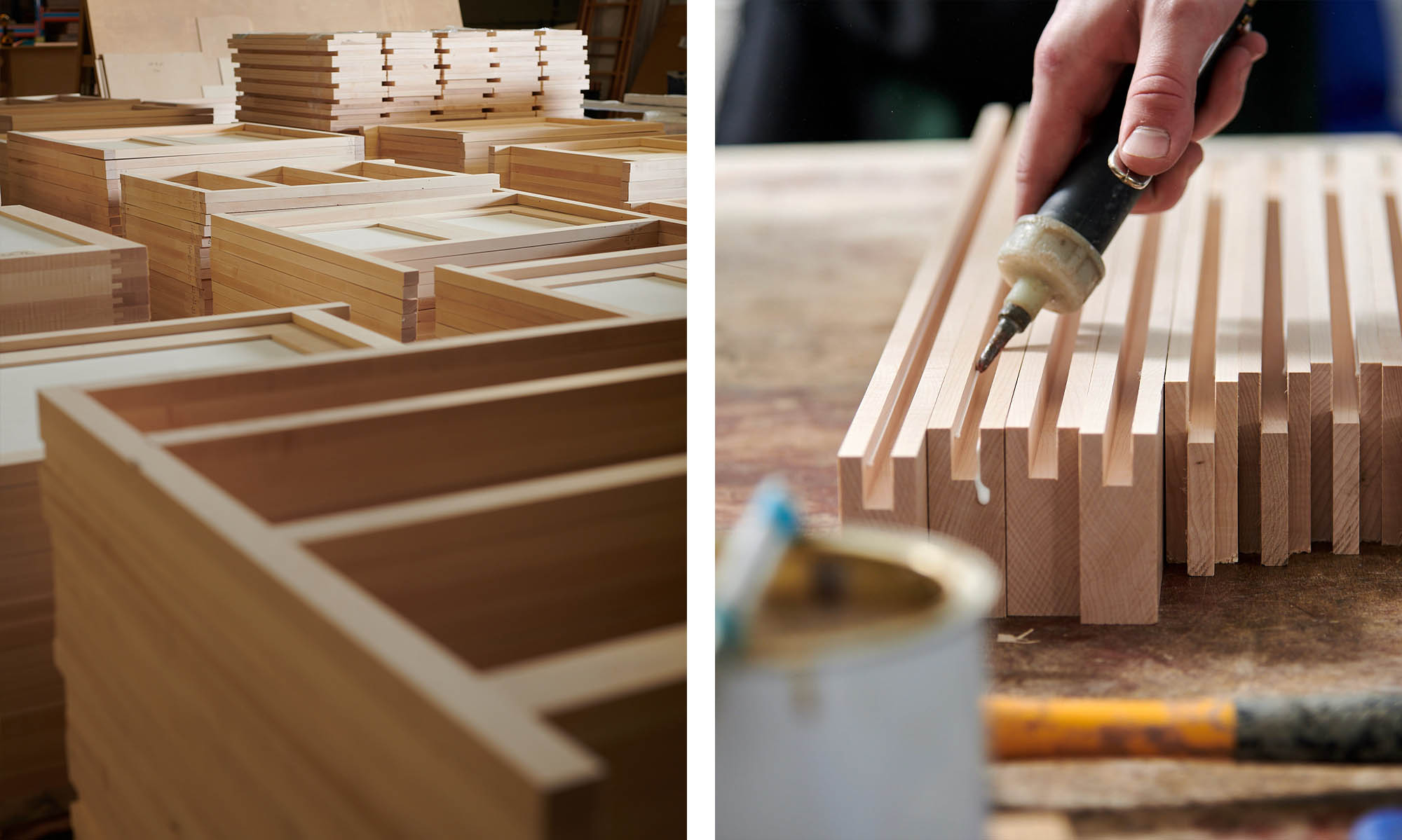 This modular range has been such a popular choice for so many of our customers, it's easy to design and its almost chameleon-like quality allows you to add your own character and style to a beautifully simple collection of hand-painted cupboards. Our Shaker kitchens work anywhere: apartments, lofts, country homes and modern houses.  If you have special requirements or a funny-shaped room, we can make bespoke cabinets or mix in pieces from our Classic range, so there are no compromises. The two ranges work beautifully together and not only allow you to keep a check on costs but also add variety. We take this mixture approach in our showrooms and many of our customers follow suit.
The quality of our Shaker furniture is always assured as every single cabinet is handmade from scratch in our Leicestershire workshops in the UK, something not many kitchen companies can still say. The cabinet doors and fascias are all made from prime 'rock maple'. As the name suggests, this material is extremely hard and durable and it is simply the best possible material available for making painted furniture. We construct the carcasses from a high-grade birch ply, which meets the strictest environmental standards and will last a lifetime. Our unique combination of tried and tested carpentry with modern innovations in modular production is what allows us to achieve such a high quality of cabinetry whilst also keeping costs down.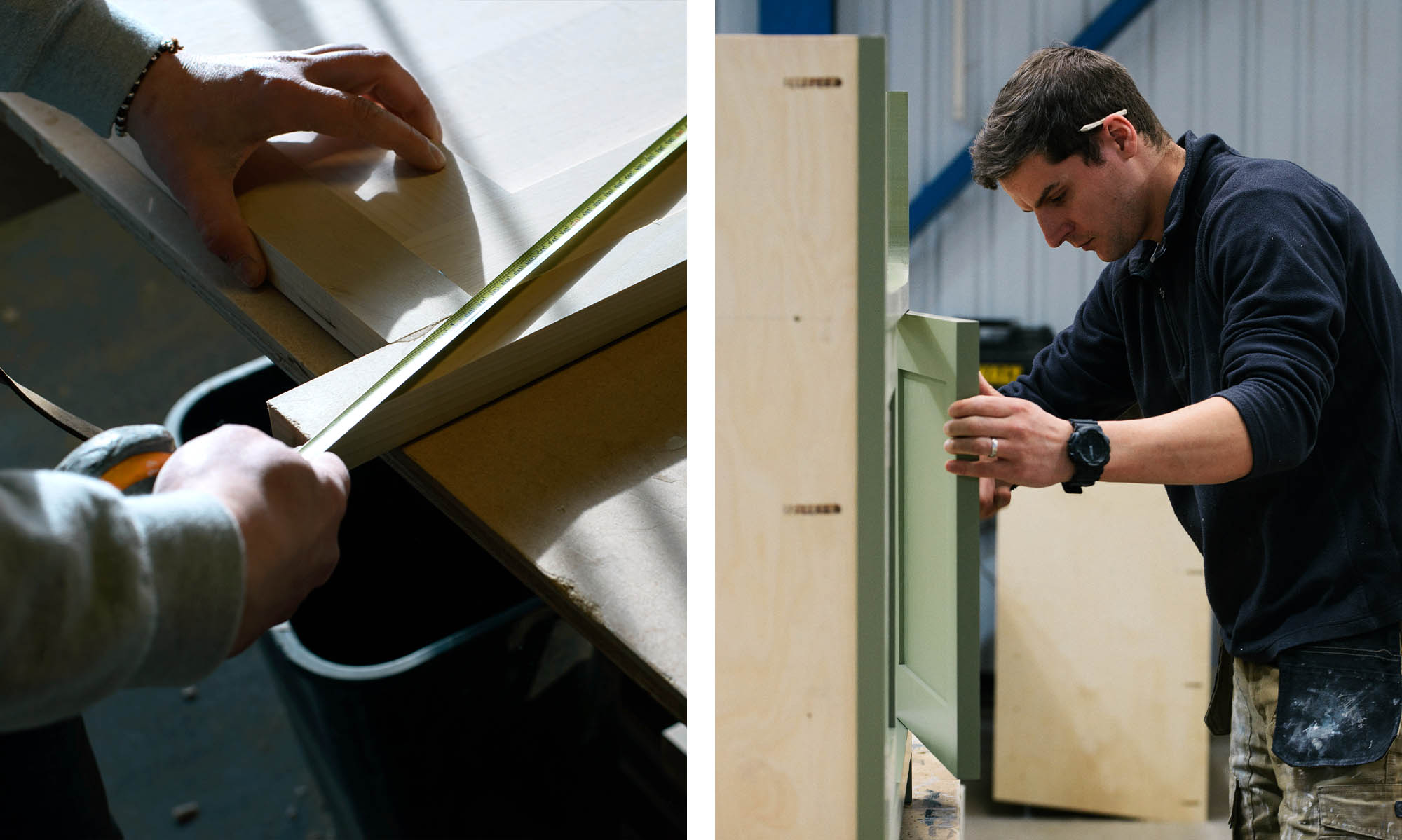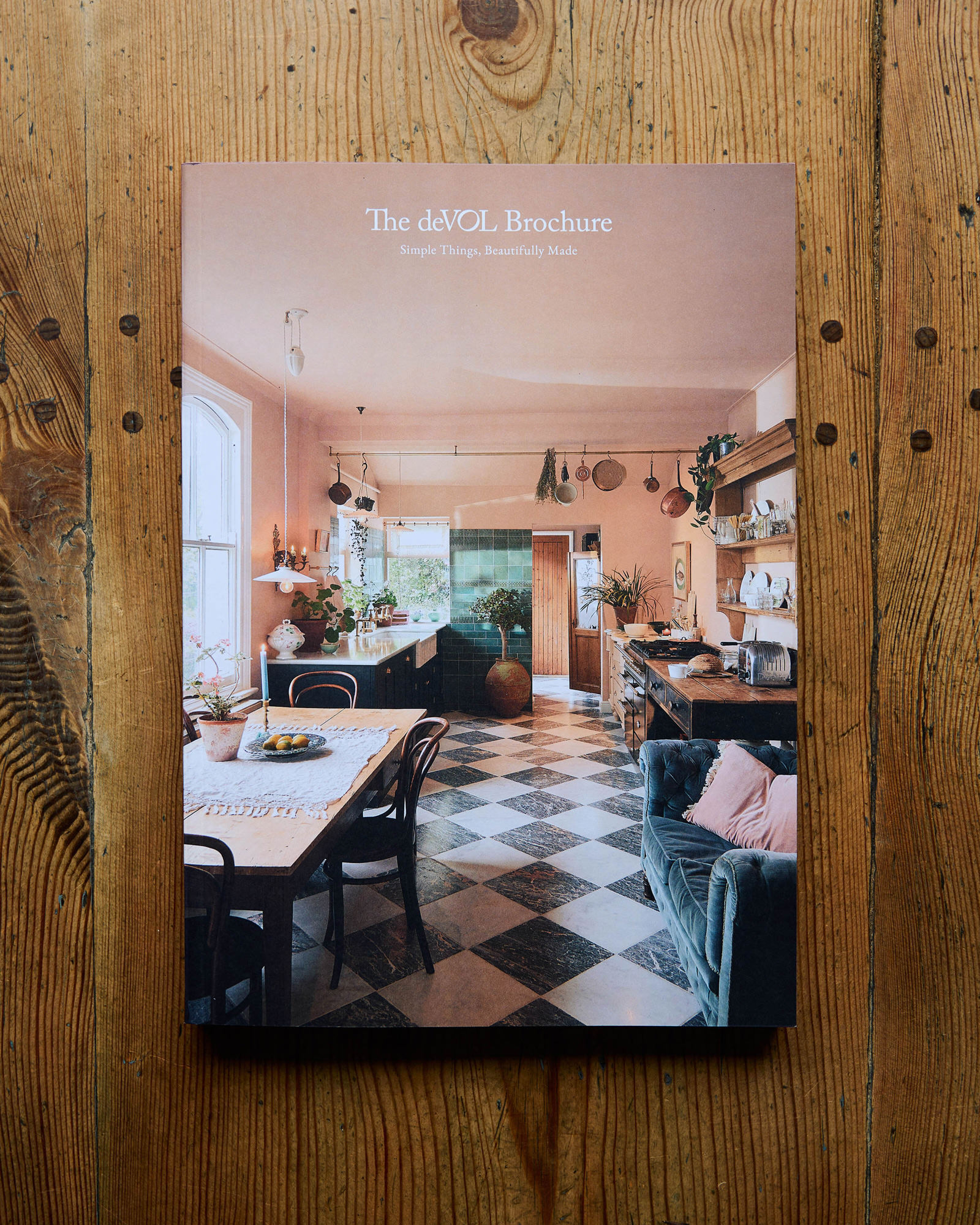 The deVOL Brochure
Within the pages of our brochure you'll find inspirational kitchen projects and learn more about our five beautiful ranges.
Request a free printed copy